Breakfast
Jumbo Oats 

Soya/Almond Milk

Frozen Blueberries

Banana

Greek Yoghurt

Ground flaxseeds or mixed seeds

Honey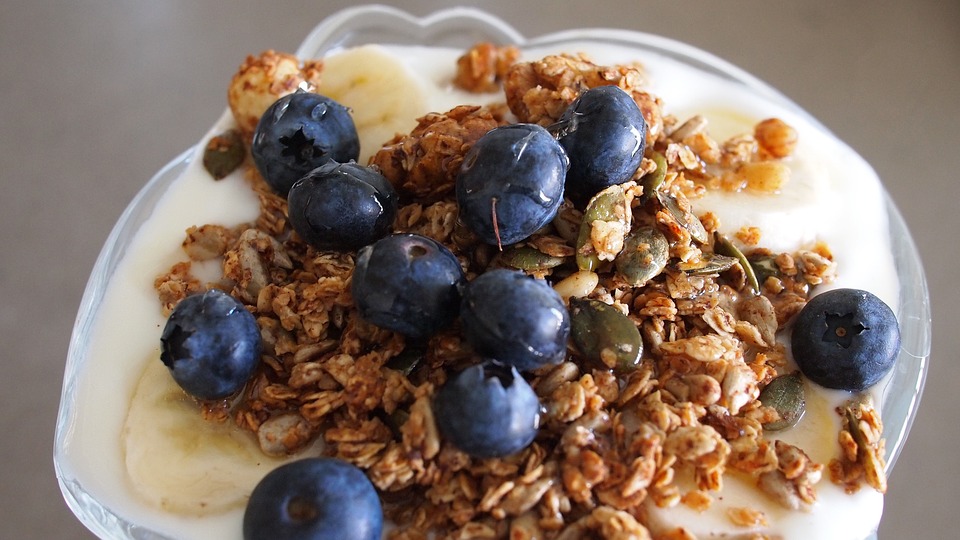 Jumbo oats made in the microwave for speed with soya or almond milk. Then add frozen blueberries for the last minute in the microwave and when it's done chop up and top with a banana. Add a dollop of greek yogurt and sprinkle with ground flaxseeds or ground mixed seeds with a wee drizzle of honey. Served with a couple of big mugs of coffee. 
Lunch
Mushrooms

Red Onion

Spinach

Seeded Bread

Eggs
Or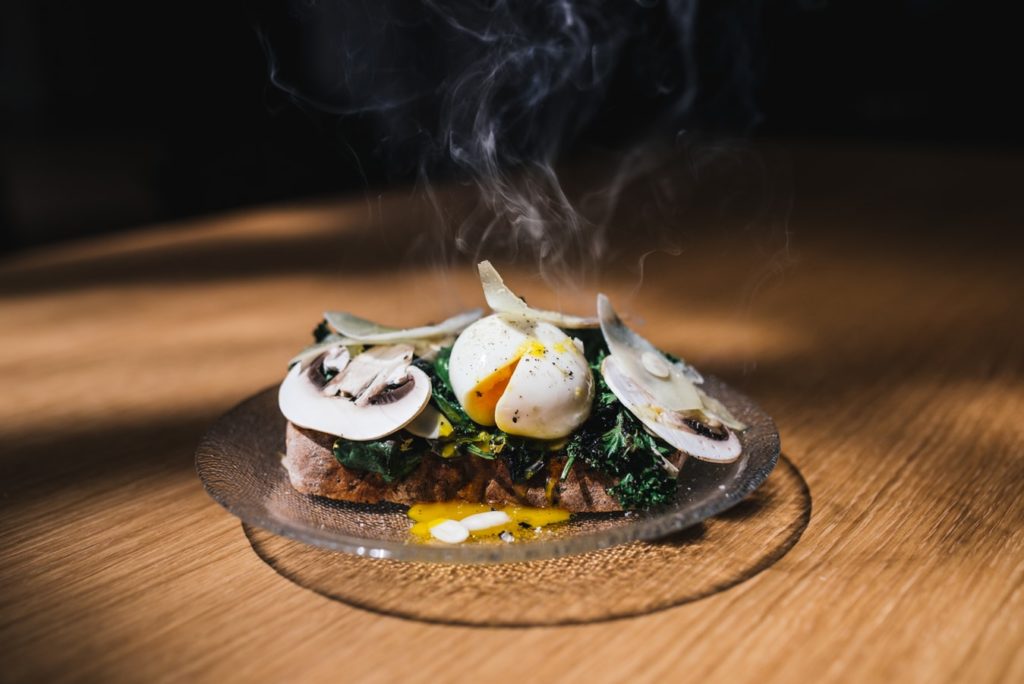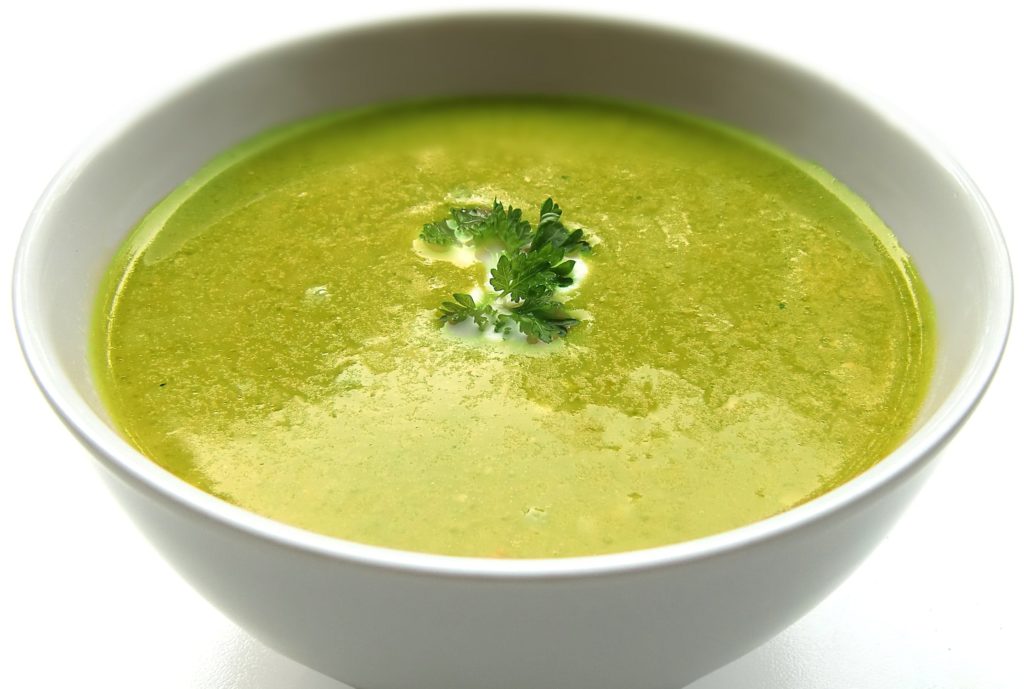 Sauteed mushrooms, red onion and spinach on 2 slices of seeded bread topped with 2 eggs.. deelish! 
Otherwise, I'm a huge soup kettle fan and almost always have soup in the fridge. I alway have lentils in my soup for some protein and the rest is mainly made up of the veggies in my fridge or freezer. My favourite veggies to add to my soup are a sweet potato, carrot, onion, leeks and some broccoli. 
Dinner
Salmon

Cajun Spices

Brown Rice/ Potatoes

Lots of vegetables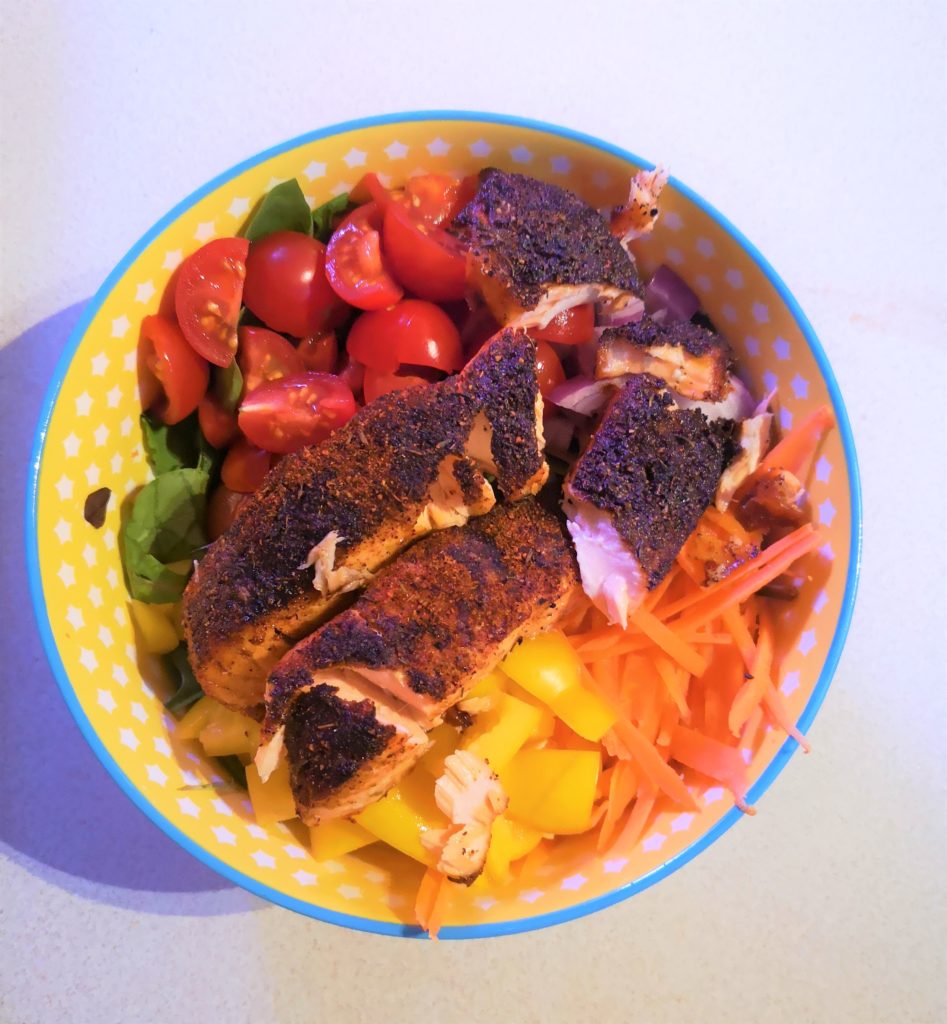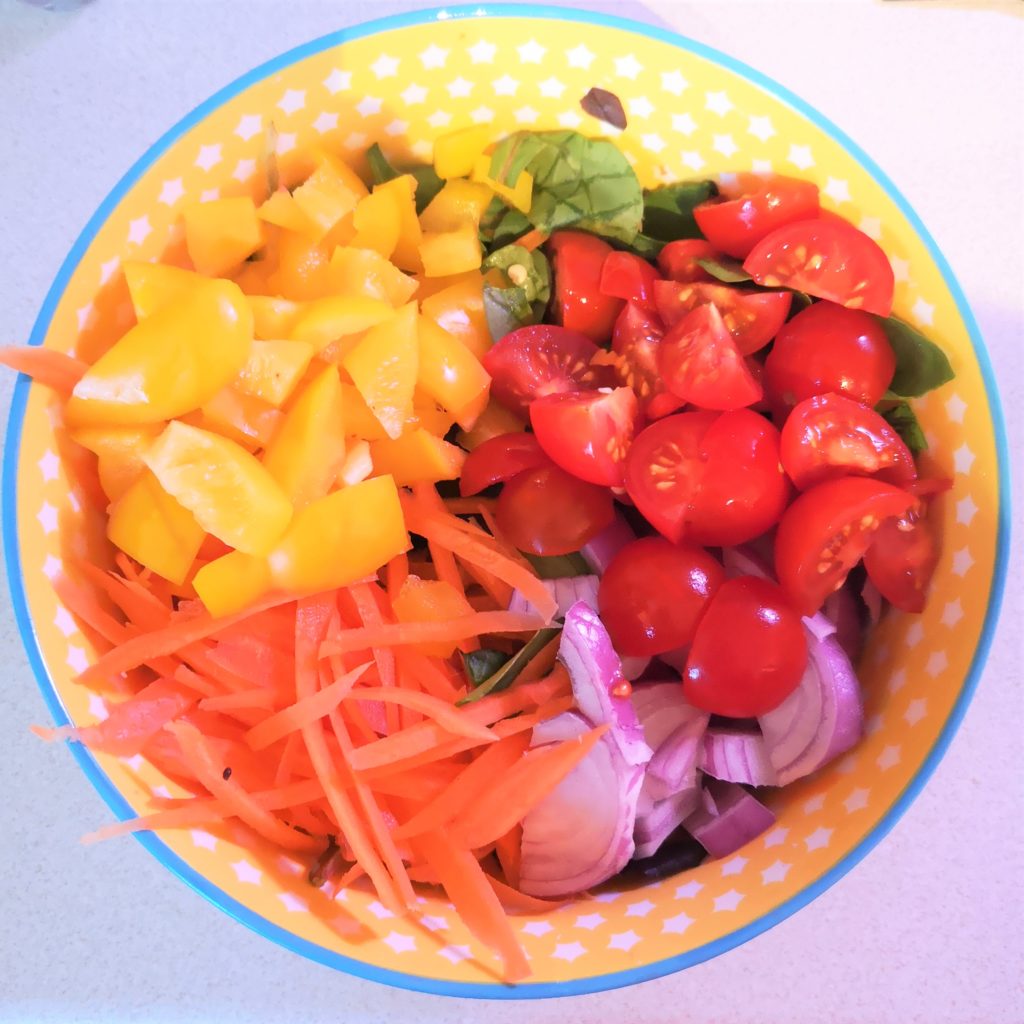 My go to recipe is always to sprinkle cajun spices on a salmon fillet and bake it in the oven. I'm big on my carbs now to help fuel performance so it's always either brown rice or potatoes and plenty of leafy greens and veggies. 
Snacks
Fruit

Cereal Bars

Oatcakes
Drinks 
Sparkling Water

Liquorice and Peppermint Tea

Coffee